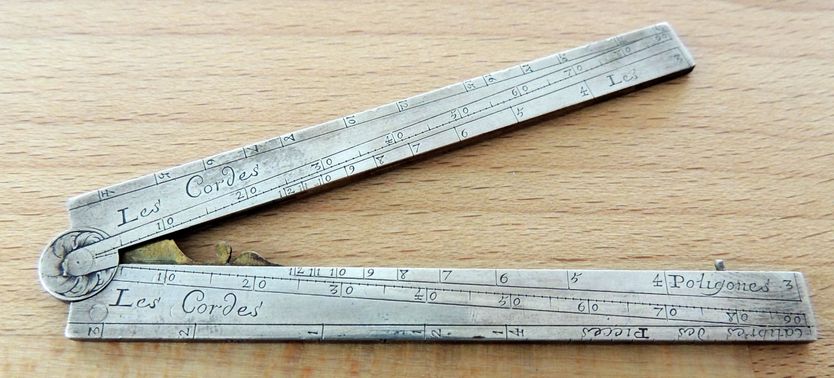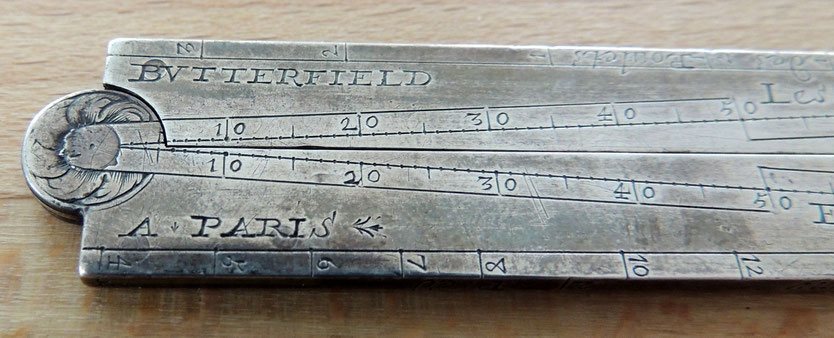 Late 17th century silver sector by Butterfield a Paris. Small early sector by this fantastic instrument maker. Object is sold.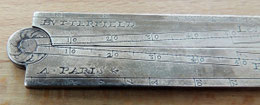 Makers Name
Michael Butterfield, 1635 - 1724 in Paris, English instrument maker working in Paris. 

Numerals
Silver instruments of this maker are rare. Very fine numerals in high quality.

Details
Early instruments of Butterfield are in high quality. 
---
---
---