Today a small circle from the 15th century is offered. The object is carved in fruit wood. The holder is finely integrated into leather. The fixing point is supplemented with iron. Such objects are very scarce and almost impossible to find on the market. I offer this object from my collection for 450 euros. Please contact me by e-mail.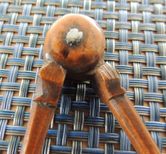 Header
Round header with iron fixation. Header diameter 1.6 cm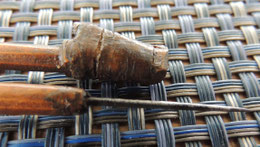 Pointer
One pointer in iron. Fixation in leather.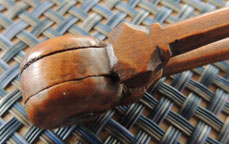 Header
View from the side. Nice decoration on top of the legs.
---
---
---